Finder Skywolf TL-380E 433MHZ with 12nest
| | |
| --- | --- |
| Prix ​​unitaire: | 1 USD |
| Quantité de commande minimum: | 1 Bag/Bags |

| | |
| --- | --- |
| Détails d'emballage: | 222 |
| productivité: | 3 |
| marque: | 3 |
| transport: | Land,Express,Air |
| Lieu d'origine: | 3 |
| Capacité d'approvisionnement: | 222222 |
| Certificats : | 3 |
| Code SH: | 3 |
| Hafen: | 2 |
Description du produit
Hot selling .....
Skywolf TL Bait Boat TL380a/b/c/d/e Series
Automatic navigation TL-380E GPS Bait boat with Sonar Fish Finder
TL-380E 433MHZ Auto return GPS Sonar baiting boat 12pc target point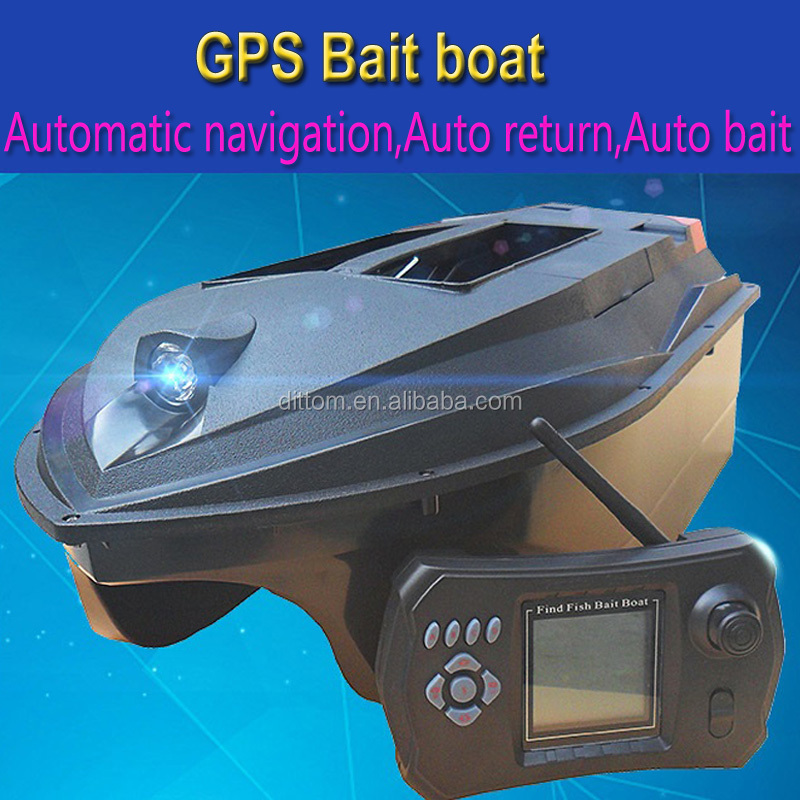 1.Automatic navigation and return function,Automatic baiting function,GPS location function,No signal automatic return function,with 12groups Play dens Location storage.GPS positioning Playing nest,GPS distance measurement.
2.Boat basic actions: Forward/backward,turn left/right,night fishing lamp truned on/off by transmitter, independent tail hook releasing system,Left/right bait bin released separately,bait delivery.Low voltage Indicator&Voice alarm,Two-way digital transmission,Double Frequency fish Sonar(200khz,83khz),Fish detection Alarm,,The Boat working status informations are displayed on the transmitter.Measured water depth/Measured water temperature/underwater terrain.Boat position latitude and longitude show.
3.Double body structure makes the boat more stable and stronger anti-storm performance,the hull adopts high quality ABS plastic injection molding.
4.The hull is Removable structure, dual-cell quick release design.
5.Dual lithium Battery(2pc X 3.7V10Ah)makes more durable power,Longer cruising time,flexible steering,Maintenance and debugging is very convenient,quick installation.
6.Double motors (strong magnetic 380 SR) with reduction gears improve the efficiency of themotor and torque,Flexible steering.
7.The night fishing light and hull perfect integration, it makes not only beautiful but also practical.Remote control button to control the night fishing light is very convenient.
8.Double bait storage can load more bait(1.5kg×2),Double feed bin can Loaded with more bait,different bait well can be opened at the same time(bait storage size:210*160*85mm).
9.Yaw adjustment function supports adjust the two motors speed differential in the remote control which ensure the boat maintain straight-line navigation.
10.Built-in propeller, Don't worry about the blade wrapped around the plants which cause motor damage.
11.Switch:Hidden design,Add waterproof cap,Double waterproofing,Reduce failure rate effectively
12.Single hook design:When the fishing line is hoisted,The boat is not easily yaw,Independent hooking system and low-power alarm system.
13.Rear net cover and Bottom net cover:Effectively prevent water grass,fish lines and other sundries entangled, adapt to complex waters.
14.The overall appearance is designed by domestic well-known company, lines tough, durable structure,is highly practical outdoor products.
http://www.dittom.com/show3.asp?vno=DT015400&cchh=TL-380E&name
Automatic navigation GPS + full function fish finder:
Automatic navigation and return function,Automatic baiting function,GPS location function,No signal automatic return function,with 12groups Play dens Location storage.
Which enables to record bait places and solve the water visual reference target and want to once again accurate return to the original hit the nest put hook of trouble.GPS Coordinates display,intuitive and convenient,Underwater tarrain,water temperature,working conditions on board and battery power and GPS lock fishing point screen are displayed on the remote control,simple operation,at a glance.with a large screen dot matrix LCD screen(128*128),through the LCD screen we can control the ship signal,battery capacity,fish and the driving state,and the icon,digital,text display.
The boat is equipped with sound alarm system,when the battery voltage of the boat and remote control is too low,it will promptly through the sound alarm to facilitate the control of the boat.
GPS type has increased satellite location function to facilitate re-positioning:
GPS positioning accuracy:5 meters;
GPS satellite capture time:1-5 minutes;
Boat position latitude and longitude show:yes;
Distance measurement function:yes;
Nest Location storage: 12 groups;
Automatic baiting function: Yes
Automatic navigation and return function: Yes
No signal automatic return: Yes
http://www.dittom.com/show3.asp?vno=DT015400&cchh=TL-380E&name
to get more cheaper price.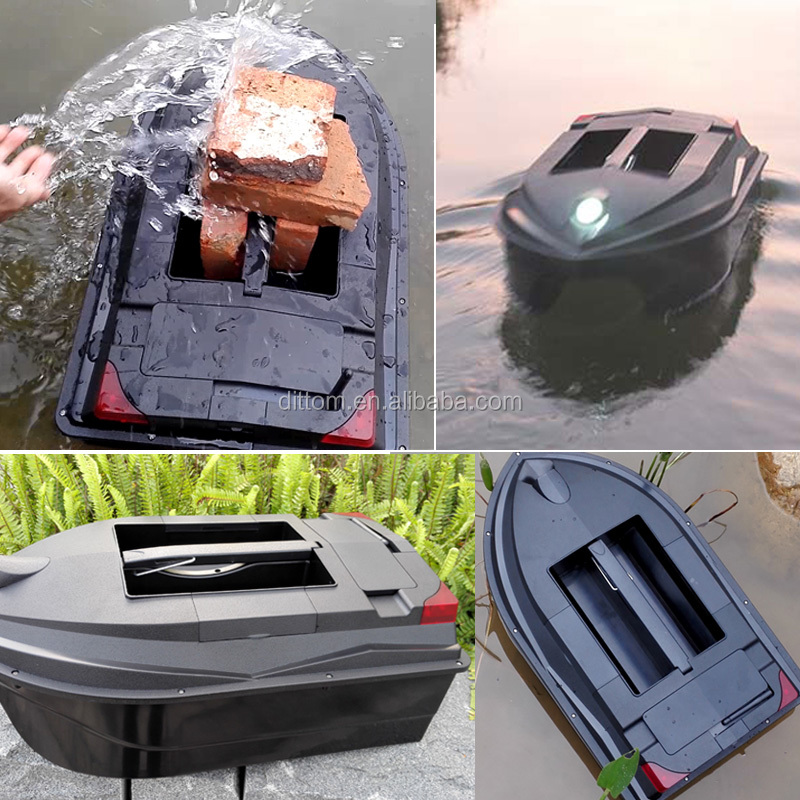 Dimensions: 560*330*200MM
Weight(including battery): 3kg Weight (without battery): 2.25kg
Bait tank max loading : 2 X 1.5kg
Motor : 2 X 380SR (enhanced)
Body Battery: 2 X 3.7V 10Ah lithium battery
LCD Transmitter: 4*AA 1.5V battery(not included)
Full battery capacity : 3-3.5 hours
Remote control distance: above 300 meters
Built in 3.7V 10AH Battery*2;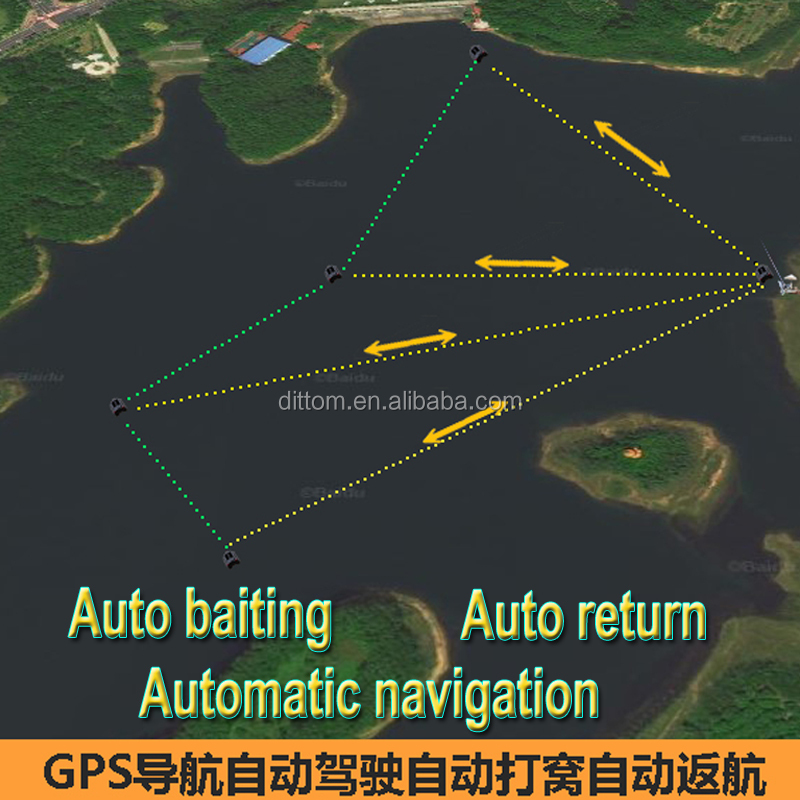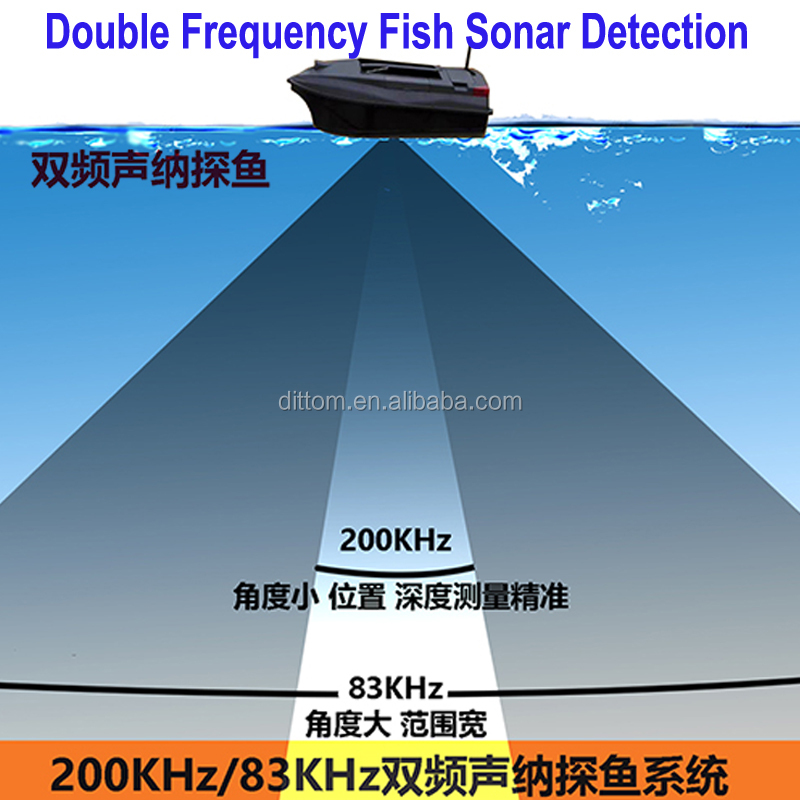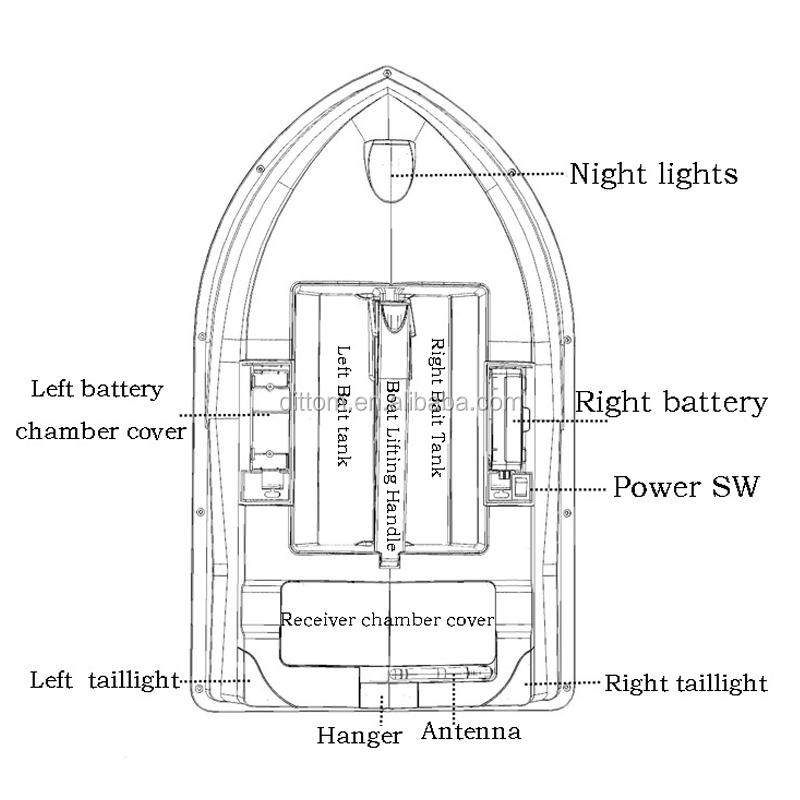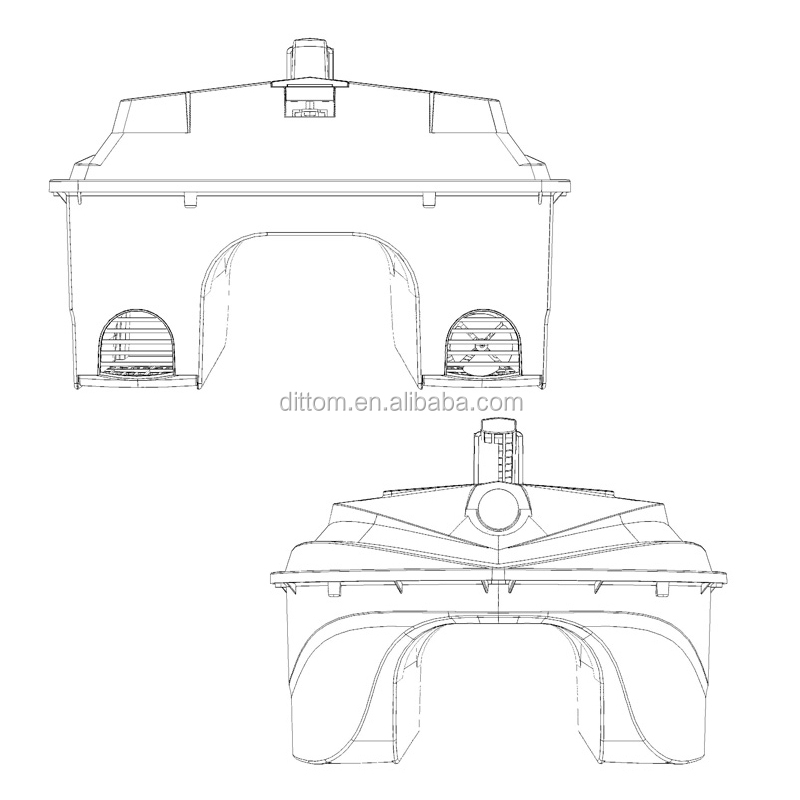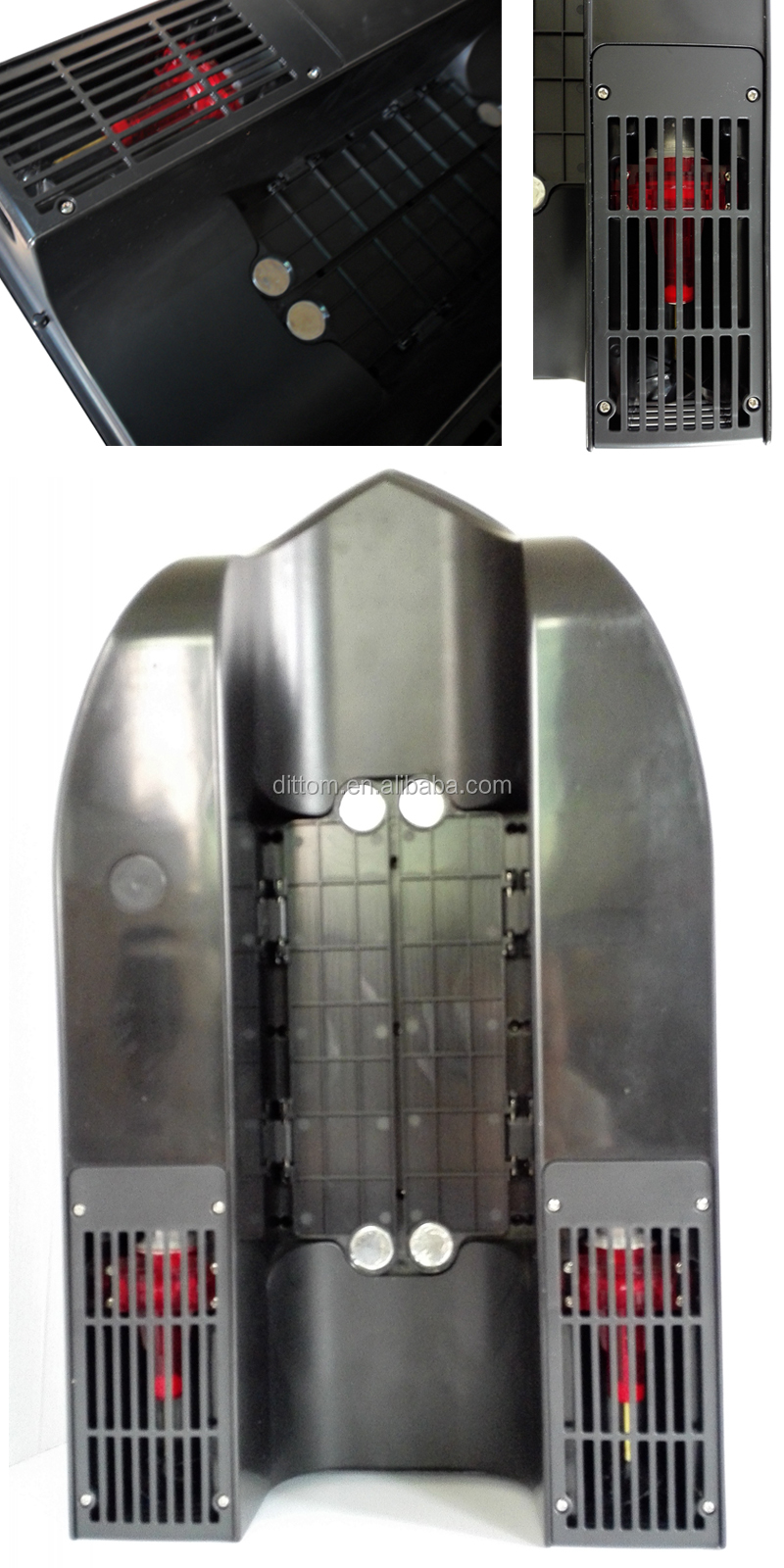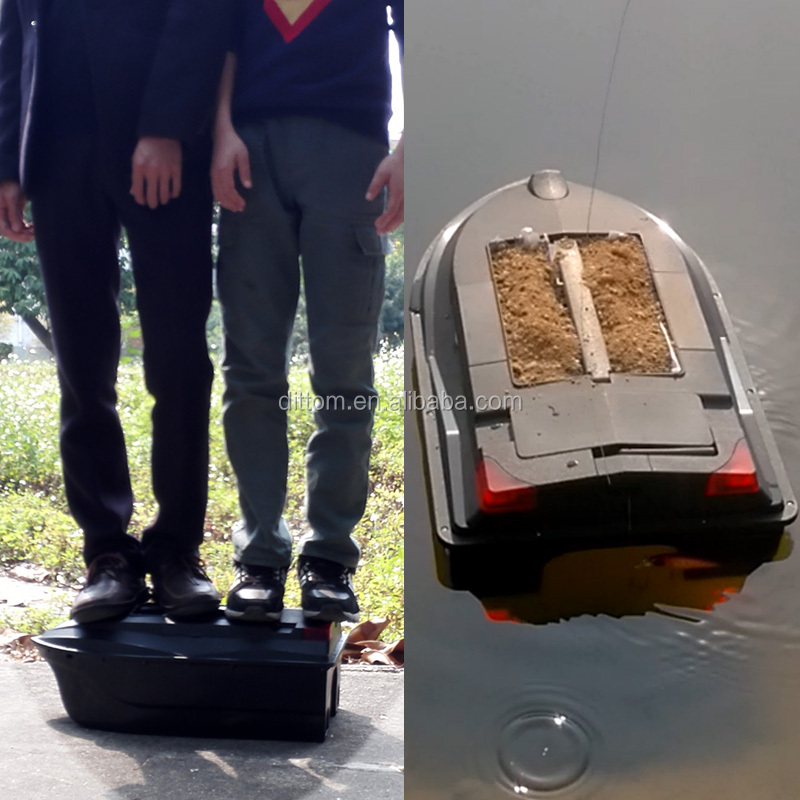 Hangzhou Gymbo Sports Co., Ltd
Hangzhou Gymbo Sports Co., Ltd est spécialisée dans la fabrication d'équipements de fitness qui a été établie en 2010. Nos produits de fitness comprennent: vélo d'appartement, vélo elliptique, tapis de course, vélo de spinning, X-bike, home gym, banc de musculation/assis, stepper, aviron machine, trampolines et divers types d'accessoires de fitness.
Nous sommes situés dans la ville de HANGZHOU, qui n'est qu'à 2 heures de route de Shanghai en voiture, la plupart de nos produits entrent enfin dans les supermarchés, les chaînes de magasins et les clubs professionnels, et nous sommes honorés d'être un fournisseur immobilier de certaines marques célèbres et entreprises. Nous gardons strictement notre propre discipline de fournir divers produits à des prix compétitifs, une excellente qualité et un service idéal parmi la concurrence drastique.
Nous avons déjà mis en place une équipe avec un personnel bien formé et expérimenté au cours des dernières années ; nous avons déjà construit nos propres usines en Chine pour la ligne de fitness, en attendant notre avantage particulier réside également dans l'approvisionnement et la gestion de différents types de produits provenant de nombreuses usines et fournisseurs autour de nous, et vous trouverez toujours ce que vous cherchez chez nous !
Nom de la compagnie: Hangzhou Gymbo Sports Co., Ltd
représentant: Luis
Produit / Service: Tapis de course , Vélos d'appartement , Gym à domicile , Haltères , Balles d'exercice , Banc de musculation
Capital: 10,000,000RMB
Année d'Etablissement: 2010
Volume total annuel des ventes (en millions de US $): US$50 Million - US$100 Million
Pourcentage des exportations: 91% - 100%
Total volume d'achat annuel (en millions de US $): US$10 Million - US$50 Million
Nombre de Lignes de Production: 12
NombrNombre du Personnel de R&e du Personnel de R&D: 21 -30 People
Nombre du Personnel de QC: 21 -30 People
Service d'OEM fourni: yes
Superficie de l'Usine (mètre carré): 10,000-30,000 square meters
Adresse de l'Usine: Hangzhou / Xiamen / Nantong
Personne À Contacter: Mr. Wintel
Numéro De Téléphone: +86-571-87234366